Creators' Corner #22 - luck surface area, tips on public speaking and running for good
Hey team 👋. Greetings from a sunny Munich!
Welcome to the 8 new creators who signed up this week. This brings us up to 185 subscribers. Here's the previous edition of the newsletter for those who missed it.
Thanks so much for being a subscriber. If you enjoy the newsletter, please forward it on. If you have 10 seconds to share a comment or an idea, hit reply below.
---
Line-up:
Quote of the week and a new sketch!
How to start a speech
1 tip for other creators
Running for good
Things you might like
---
1. Increasing Your Luck Surface Area
"The amount of luck that you have in life is how much value you create, times how many people you tell about it." – Patrick McKenzie
I also like this variation from Codus Operandi (thanks to Leo Ariel for sharing):
"The amount of serendipity that will occur in your life, your Luck Surface Area, is directly proportional to the degree to which you do something you're passionate about combined with the total number of people to whom this is effectively communicated." – Jason Roberts
This is an important concept because it shows that (1) our luck is in our control and (2) we can increase our luck by doing a bit more self-promotion (communicating what we're passionate about).
I wrote about this topic before here -->
I'm talking about this concept at an actuarial conference in September. The slides were due last week so it was a good opportunity to update the cover image:
In my first job, I assumed my work would speak for itself. I assumed I could just do great work and I would naturally be rewarded for it. Unfortunately the world is not set up this way. My colleagues who were better at promoting their work, were also, funnily enough, better at getting promotions. This was a good wake-up call.
We need to move from the left-hand side to the centre image. When we add value we need to make noise about it. We need to apprise the decision makers around us of our contributions. In this way our surface area covers a few more dots (or opportunities) in the picture above.
The group on the right-hand side represents the snake oil salesmen. They are "all talk, but no walk". They over-promise and under-deliver. Luckily this group has a small surface area. Eventually they get found out.
I will share more details on the talk once the details are made public.
My aim is to inspire the group of actuaries and students to be more confident about their work and the value they are adding.
Who knows - maybe I can even nudge a few of them to start writing online. I believe this is one of the best ways to increase your serendipity. The world is also a richer place for learning from you.
---
2. How to start a speech
19 out of 20 people start their speeches wrong.
Most people kick off a presentation like this:
Hi, I'm John. I'm from company X. In my free time, I like running and taking pictures. I will be presenting on topic Y...
This is an immediate signal to people to flip out their iPhones, check their emails and start making weekend plans. By repeating the info on the slides, your audience knows they can switch off.
Do this instead.
Here are the three best ways to start a speech (according to Conor Neill, keynote speaker on leadership):
#3 Start with a question:
Ask a question that matters to your audience. Or phrase a problem your audience faces. For example, in the context of my luck surface area talk, are you frustrated with not getting the recognition your works deserves?
#2 State a factoid:
Give a factoid that shocks. This will take 2 minutes to Google. For example, there are more people alive today than have ever died.
#1 Tell a story:
The best way to start a speech is by telling a story. As children, we were all trained to know when a good story was about to start. The four magic words "once upon a time" had us hanging on the storyteller's lips.
For adults, the same rules apply. The best speech makers (Jobs, Obama, Oprah) all use(d) a grownup version of 'once upon a time' stories. Your story must (1) explain why the topic is important to you and (2) show how your learnings can improve the quality of your audience's life.
This is how I opted to start my presentation:
When I was at school, I fostered what I call the "schoolboy mindset". When I wrote an exam or completed an assignment, I knew the teacher would mark it. What I put in is what I got out. The work would speak for itself.
While school prepared me for many things, I missed one important lesson [insert dramatic pause]... how to promote my work.
For more tips from Conor Neill, watch this short 8-minute video.
---
3. One tip for other creators: how to be more natural on camera
In line with today's theme on presenting and talking to people.
Here are tips on how to be more natural on camera from Michael Ashcroft – Alexander Technique expert and all-round good guy.
Highlights:
Remember you are speaking with someone on the other end of the video.
Zoom out. Be aware of your surroundings. Take in the room.
---
4. Running for good at the Berlin Marathon
I've entered the Berlin marathon taking place on 25 September. It's one of the top 5 marathons in the world and they are expecting over 45,000 runners this year.
Charity: I'll be running for the SOS Children's Village in Berlin Hellersdorf. The donations will be used to finance sports and exercise activities for young children. Click here if you'd like to support!
Training: This is my first marathon and I'm already 6 weeks into my training plan. I like training with a program. I can switch off, follow the instructions and let the score take care of itself.
One interesting thing I've noticed is that 80% of the runs are at low intensity (heart rate zone 1) with sprints and longer intervals mixed in between.
This is in line with the latest research on marathon training. From a paper done by a university friend, Solms Dykman, and his team at Adidas/Runtastic:
Fast people run slowly, most of the time. Maximising volume at lower intensities and keeping high intensity work at <5% of overall volume was accompanied by increased performance.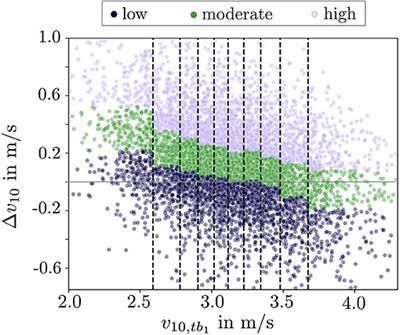 ---
5. Things you might like
👟 Gear: Saucony Endorphin Shift 2. Big fan of Sauconys. One of the few brands that comes in my size (EU50) and offers a 4mm heel-toe ratio, which doesn't jam my knees as much as shoes with a higher heel-toe drop.
📓 Gadget: Kindle Paperwhite. I always held off buying a Kindle because I love building up my book collection, but my word, it's a game changer. Main benefits: (1) Lights off: I can read at night using the dimmed light from the Kindle. (2) Note-taking: I can underline sections from books that feed straight into Readwise – an info retention app that sends you daily highlights from the books you've read.
📚 Book: How To Live: 27 conflicting answers and one weird conclusion by Derek Sivers. Quick, fun read, packed with tips for creators. I love Derek's writing style. He only writes one sentence per line, which ensures a smooth reading experience. I previously read Anything You Want, which is equally as good and describes the lessons from launching his online music store called CD Baby.
🧵 Thread: despite all the rage about the 'Great Resignation' and the rise of the gig economy and creator economy, it turns out that 'not wanting to work' isn't a new phenomenon. It goes as far back as newspapers have been printed.
Until next time. Have a great week and happy creating.
-- John
---
P.S. you can respond directly to this email. I would love to hear from you.